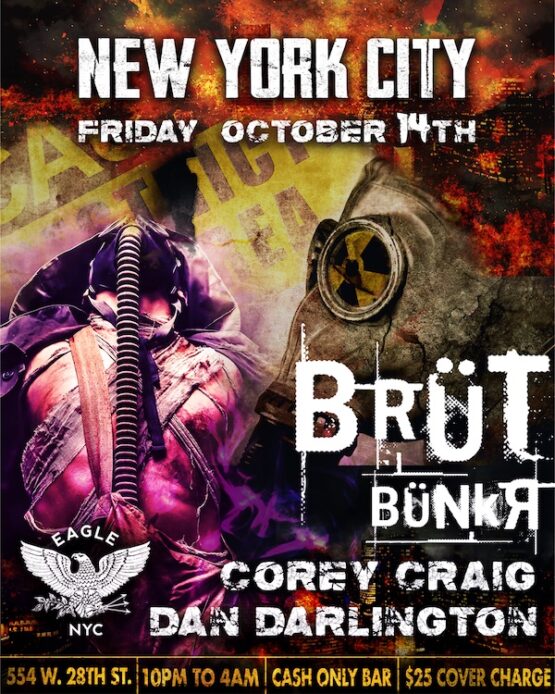 Brut Bunkr NYC at the Eagle 10/14/22 a new york party.
When the world goes to hell, we head to the Bünkr. Let the world burn as we party like there is no tomorrow.
BRÜT, New York's longest running underground gear party at the THE EAGLE NYC is a match made in heaven. Two of New York's most coveted leather institutions in new york nightlife are finally together. It has been one of the most sought after pairings of the last decade. This BUNKR may just burn in on itself!
In NYC's showers of lights and glamour, we choose the underground. Take heed as we descend into the depths of House Music and Disco. The EAGLE NYC will be the scene as we transform the night into a place of debauchery and dancing. This party is going to be for ferocious house heads, disco savants, and serious rebel rousers. Be ready to sweat on the dance floor while the lights surround you with the sickest beats and the hottest men.
Dj Dan Darlington
Dj Corey Craig
The Eagle NYC
554 w 28th Street
Tickets available at the Door
Cash bar no credit cards