Did you know that you could get free tickets for the most inclusive and LGBTQ event in the USA? Our referral program on Ticket Fairy is an excellent way to make this happen!
Ticket Fairy is one of our preferred ticketing platforms. 🏳️‍🌈 Thanks to our referral program through them, we have already reimbursed hundreds of attendees for our LGBTQ+ events in 2023 all over the USA. If you are a ticket holder through this platform for our events, you can also take advantage of this opportunity!
How it works:
When you purchase tickets for an upcoming event that we're selling through Ticket Fairy, you'll be taken to a page where you can copy a unique promotion link. However, if you didn't copy your link, the system will also send you an email. Alternatively, you can simply log in to your Ticket Fairy account using the email address associated with your event ticket purchase, and you'll be able to copy your unique referral link at anytime.
Share your unique promotion link with your friends on social media, via email, text message or any other way you'd like.
The more people who purchase tickets using your link, the more your ticket price will decrease, and it could even become free if you reach up to 8 or 10 people using your link depending on the event!
We are proud of making our events inclusive and welcoming to everyone! We encourage everyone to attend.
In addition to getting your tickets for free, you'll also become an influencer for the event. We'll list your name under our top influencers, and everyone will know about your big support! In addition we always have surprises for our influencers depending on the event, so start sharing your unique promotion link today and see what rewards await you!
See how other TOP INFLUENCERS are taking advantage of getting free tickets: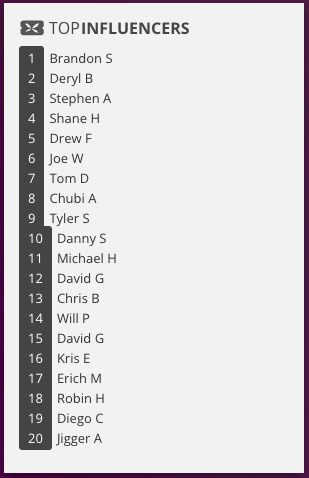 Don't miss out on this opportunity to attend the most inclusive LGBTQ event in the USA for free.
To participate, the event should not be sold out and must be selling through the ticketing platform (Ticket Fairy).