NEW CHANCE to WIN Palm Springs Pride tickets!
The weekend after celebrating Halloween in Los Angeles, we're all heading to Palm Springs PRIDE and we want to continue giving back to our LGBTQ+ community. We are giving 2 tickets away to our TOP 2 Influencers for the Halloween event in Los Angeles.
Who is eligible to participate?
People eligible to participate are either ticket holders for the Halloween event or those who know someone attending Halloween in Los Angeles who is willing to give away their Palm Springs Pride free ticket.
Understanding Your Ranking
After you open the Halloween event on this link, you can check the TOP INFLUENCERS section. This section will show the top 20 influencers.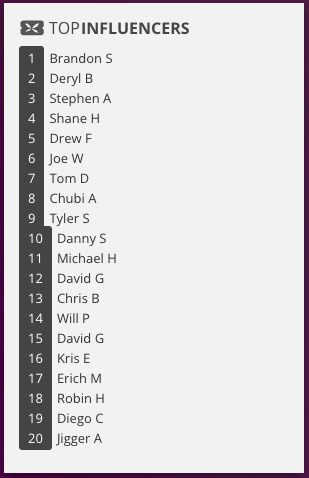 Boosting Your Position: A How-to Guide
When you purchase tickets for the upcoming Halloween event in Los Angeles, you'll be taken to a page where you can copy a unique promotion link. However, if you didn't copy your link, the system will also send you an email. Alternatively, you can simply log in to your Ticket Fairy account using the email address associated with your event ticket purchase, and you'll be able to copy your unique referral link at anytime.
Share your unique promotion link with your friends on social media, via email, text message or any other way you'd like.
The more referrals you get from people using your link, the higher you'll rank. Plus, your ticket price will decrease with each referral – it could even become free if up to 10 people use your link!
Note:
Each winner will receive one ticket.
We will contact the two winners TOP 1 and TOP 2 on October 29th to provide the tickets for Palm Springs Pride.
Good luck!
Alternatively, you can click on this link to participate in this other program to access tickets for Pride in Palm Springs.