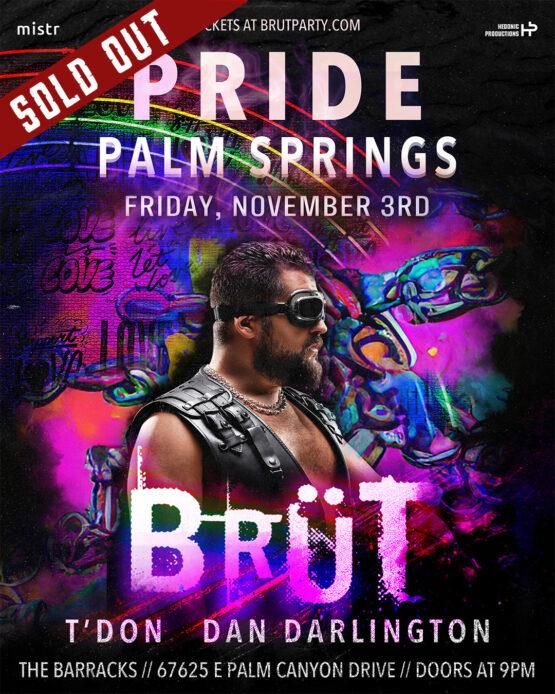 The BRÜT Party returns to PALM SPRINGS with your favorite SELL OUT event, BRÜTALLY PROUD at the Barracks, The Hottest venues to celebrate Pride In Palm Springs.
BRÜT WILL SUPPLY the perfect hunting ground of a dark DIRTY seedy dance floor, and bring the sexiest men to fill it! It is the best place to show your pride your own way, with sweat, leather, and getting down. Come express yourself and embrace who YOU are, with us! TOGETHER!!!
DJs Dan Darlington and T'Don unleash a sonic explosion of music that will send shockwaves throughout your body
Dan Darlington's magnetic presence and exceptional command of the music scene make him a true master of his craft. His ability to read the crowd and deliver the perfect blend of VOCAL beats ensures an unforgettable night filled with non-stop dancing and euphoria.
T'Don is a rising star known for his innovative style and boundary-pushing sound. With his unique blend of genres and infectious energy, he has garnered a dedicated following who can't get enough of his electrifying performances.