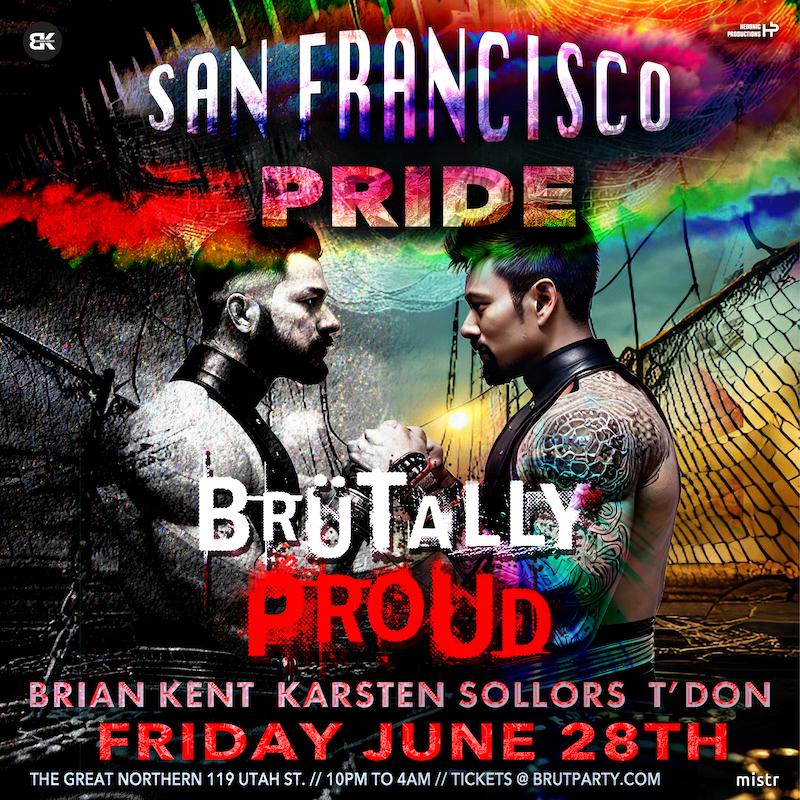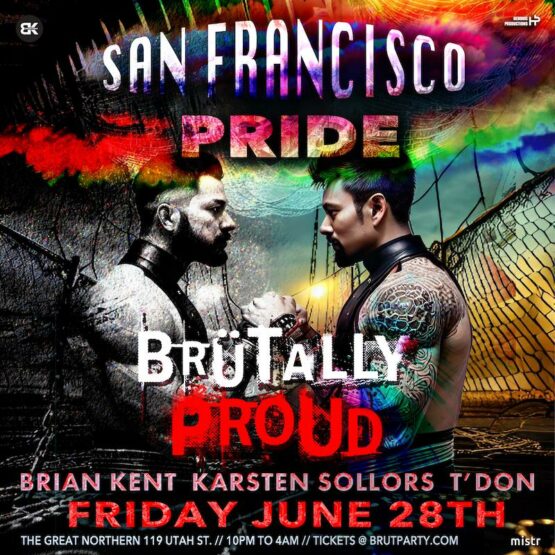 Experience the Trash of Dore Alley and Filth of Folsom Street Fair in an electrifying celebration of Pride in San Francisco! Step into a world where the vibrant rainbow of SF Pride meets the edgy allure of leather, where the Underground gay party scene comes alive with pulsating TECH HOUSE MUSIC and the sexiest GOGO dancers move to the rhythm of a custom 80,000 watt Void Acoustics sound system of the GREAT NORTHERN.
The BRÜT Party is no typical circuit party. It's a rebellion that transcends the norms and embraces the extraordinary. The energy here is contagious, fueled by the power of our community and amplified by out-of-this-world production, lasers, and lights.
Get a little dirty as you immerse yourself in the raw, unfiltered spirit of San Francisco Pride. Queer dancing takes on a new dimension here, as we celebrate diversity and individuality in all its forms.
Show your Pride in GEAR or not and let your true colors shine. This is more than just a gay party in San Francisco, it's a platform for you to express yourself, to celebrate in your own way, and to be a part of something bigger. So come join us, and let's make this Prelude to SF Pride a night to remember!